Connect with your social network account
Rainbow nems 3" to 4" $30.00 ea
Purple Tang 3.5 - 4" long $100 firm.
Cinnamon paly colony on a branch rock at least 30 polps. $40.(not pictured)
Pink kush palys $35 for the colony.
Mohawk colony appx 30+ polyps $20.
Clam shell with red, superman shrooms, cinnamon palys $25 (not pictured)
Large orange setosa sps frag $20(not pictured)
Limeaid sps frag $20(not pictured)
For Additional pics text 810 834 7764 barry. Located in lapeer. I travel to Grand blanc 5 days a week M-F, pick up can be made there if prepaid. I will be posting more corals and drygoods in the near future.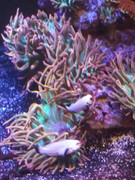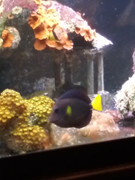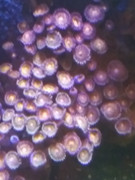 Last edited by
Barrycuda
on Wed Oct 09, 2019 9:44 am, edited 2 times in total.
---
Posts: 7
Joined: Tue Sep 24, 2019 9:08 am
Been thanked: 1 time
Are the rainbow anemones still available?
---
---
Hi, would you be willing to ship to 95391?
---
Any of this still available?
---
I will take the purple tang if going to the swap next weekend
---